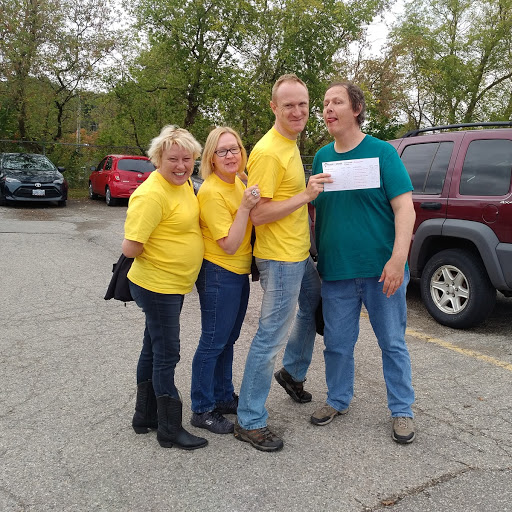 5th Annual Race to Erase – Cambridge, Saturday October 13, 2018
It's back and so are we! The Literacy Group returns to this day of fun-filled physical and mental challenges that lets teams raise funds for their local charities. This year we have three teams of TLG staff and Board members who are donating their time to take part. Help us make the day a fundraising success by supporting TLG and making a pledge to one of our teams: The AlphaBeasts, gLiterati or Phonic BOOM! Pledging is easy: just click here for more information. This link will take you to the Race to Erase site, then click on the orange Donate button, and choose from the list of team members and causes to make your donation.
Together we can win the race for adult literacy, and erase one of the leading causes of poverty in our community!
Many thanks to our 2018 participants: gLiterati – Captain Patty Lewis, Marilena Benak, Warren Brown, Chris Prosser; AlphaBeasts – Captain Sue Damon, Laurie Mazur, Julie Sigrist, Andrew Swatridge; Phonic BOOM! – Captain Lisa McArthur, Joyce Baker, Angie Hesselink, John Stackhouse; event photogrpaher and cheerleader – Johanna Brown.