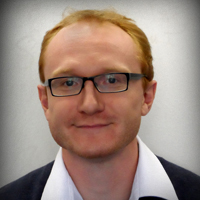 Chris Prosser
Executive Director
Chris has been an educator for 8 years, working in various schools and education centres all over the world. He graduated from The University of Birmingham in the United Kingdom. Chris held the role of Program Coordinator for several years with TLG prior to attaining the role of Executive Director. In his new position, Chris finds the job incredibly rewarding and feels honoured to be able to help so many people reach their goals. Chris is a keen sportsman and enjoys the arts including the theatre, literature and film. Chris and his wife are the proud parents of a baby girl.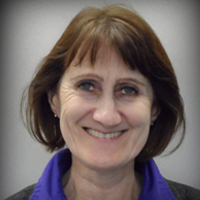 Joyce Baker
Administrative Assistant – Kitchener
Joyce has over 13 years administrative experience and has been with The Literacy Group for 6 years. She provides ongoing clerical support to the Executive Director. Joyce maintains the Literacy and Basic Skills Information Management system and assists with the collection and entering of monthly statistical reports for the Ministry of Training, Colleges and Universities. She is also responsible for tracking statistics for TLG's continuous improvement. Computers are Joyce's passion; whether it's producing one-page flyers, designing our newsletters or creating brochures. On weekends, Joyce enjoys spending time with her very special Grandson.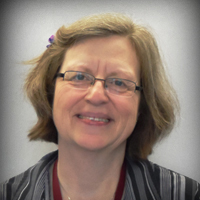 Sue Damon
Program Coordinator – Kitchener
Sue was born and raised in Michigan, for which she takes no responsibility, though she is working assiduously on rehabilitating her accent. Oblivious to the needs of the job market, she got a BA in philosophy, with cognates in English and social sciences, then salvaged her job prospects somewhat by getting certified as a teacher. She married a Canadian with whom she had run an alternative student bookstore in Iowa, and moved to Canada. After three years of trying rather unsuccessfully to herd middle schoolers, she worked for a number of years (the exact number to remain undisclosed) in office administration and in freelance writing, mostly curriculum. In addition, she served her church and denomination in various capacities, and attempted to parent three children, now all young adults. In 2005 Sue began volunteering for The Literacy Group as a tutor and small-group facilitator in the rural program. In 2009, she was hired as TLG Program Coordinator for Kitchener. Her responsibilities include new student intake and assessment, designing student learning plans, matching students with tutors and monitoring matches. She has completed the Teacher of Adults—Literacy Educator program at Conestoga College and now gets paid to do what she previously was willing to do for free…how cool is that?! Sue loves her work, and it consumes much of her time and energy. But in her free time, she enjoys reading, playing the piano and writing music. She and her husband Mark share their book-glutted home with Othello the cat and from time to time their young-adult children.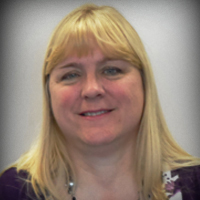 Julie Sigrist
Group Facilitator – Cambridge
Julie joined TLG as a Volunteer Adult Literacy Tutor in 2009. Less than a year later, she joined the staff as a part-time Administrative Assistant. It didn't take long for Julie to realize she found the right place for her. She started working on her Teacher of Adults: Literacy Educator certificate at Conestoga College. In May 2011, Julie became a Small Group Facilitator with TLG. Julie feels that she has found her niche and is able to combine many of her passions including reading, writing, teaching, and using the computer. She is thrilled to be working with an organisation that offers people life-changing opportunities.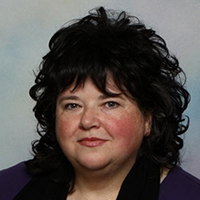 Johanna Brown
Group Facilitator
Johanna has been appointed as Group Facilitator for Kitchener in March 2016. She first joined TLG in 2014 as ESL Workplace Transition Coordinator (contract position). Born and raised in sunny South Africa, she married a Brit (husband Warren) and immigrated to the UK. A few years later, the wanderlust struck again and she immigrated to Canada (probably because she did not find the British weather cold enough!?) Career-wise, Johanna managed to keep things "interesting". After obtaining a BA in English, Psychology and Afrikaans/Dutch and a post grad. HED from the University of Pretoria (South Africa), she started off as a secondary school educator specializing in ESL instruction. Since then she has worn many different workplace hats such as language adviser; trust officer, corporate editor, technical & soft skills trainer and overseeing a client contact centre. She also moonlighted as a trauma counselor at Milpark Hospital, Johannesburg. In England, she did some supply teaching, IT procurement and pension administration before moving across the pond to Canada. Bravely surviving the initial shock of experiencing real, knee-deep snow for the first time in her life and learning to drive on the wrong (umm, right side!) of icy, slippery roads; Johanna started her own ESL tutoring business, specializing in Business English, IELTS and TOEFL preparation. She also volunteered at the YMCA in Kitchener as Lead Adult ESL teacher and ad hoc presenter. She discovered TLG in 2014, and has refused to move anywhere else since…!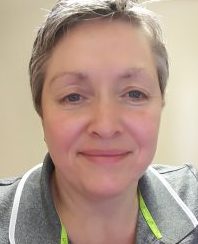 Lisa McArthur
Program Manager
Lisa McArthur has been working as an adult educator since 2003 in a variety of capacities. They include, but are not limited to, being a certified educational skills assessor, a family literacy facilitator and certified Clear Writing consultant. Lisa has sat on a number of community advisory committees and has evaluated numerous literacy projects.
Lisa also continues two decades of work in the health sector as a chiropody clinic manager, patient educator, and as a Registered Reflexology Practitioner. She combined her experience working in health care  with that in literacy to co-develop the Diabetes Essential Skills Kit in 2012.
In her spare time, she is an avid audio book "reader", likes to travel off the beaten path and recently stepped out of her comfort zone and learned to sail.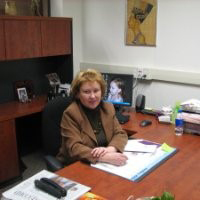 Marilena Benak
Administrative Assistant
Marilena has an undergraduate degree in Economics and a Post-graduate in International Business and Marketing from Romania. She graduated with honours from the Human Resources Program at Conestoga College and is pursuing her diploma in Event Management. Marilena worked as a Mentorship Coordinator/ Specialist with the YMCA of Cambridge and Kitchener-Waterloo for nine years where she enjoyed helping Internationally-trained Professionals in their transition to Canadian society. This position offered her the opportunity of connecting to a large number of local businesses and service provider organisations in the community as well as the engagement of hundreds of volunteers from a variety of professional fields.
At this time, she is fulfilling assignments with Workforce Planning Board of Waterloo Wellington Dufferin. Part of the volunteerism includes active participation in the Working Steering Group of Immigration Partnership in Waterloo Region and the Evaluation Committee of Immigration Partnership. Marilena likes reading, exploring the natural beauties of Canada and enjoys her new four leg friend Duck who is walked every day in the company of her nature and books enthusiast daughter.
Marian Barron
Bookkeeper
Profile coming soon.
Laurie Mazur
Intake and Modular Coordinator
Profile coming soon.