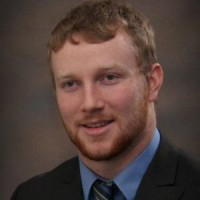 Andrew Swatridge
President
Andrew Swatridge was inspired to join TLG, when he saw the difficulties that individuals with literacy gaps face when attempting to gain employment. Andrew currently works as a Search Consultant, recruiting for all positions in the Industrial Division including unskilled, semi-skilled and skilled trades positions. He graduated from the University of Waterloo, with an Honours Arts and Business Degree; majoring in Psychology, with a specialization in Human Resources. In his spare time, he enjoys playing squash, piano, and chess.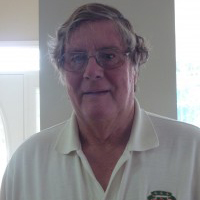 John Dale
Vice President
John has worked as a manager and a systems analyst in public and private corporations, but spent most of his life as an educator; in the roles of teacher, vice-principal and lecturer at the University of Waterloo. Although he was a biologist throughout his working life, since retirement he has developed his interest in literature and has published several articles on American fiction. He has worked for many years as a tutor for Core Literacy and The Literacy Group.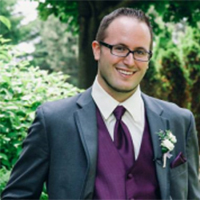 Dana Duff
Treasurer
Currently, working as an Intermediate Accountant at a manufacturer in Guelph and working towards my professional accounting designation. In my spare time, I enjoy playing golf, reading, going to the gym, and hanging out with my wife and our two dogs.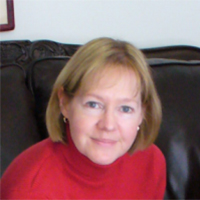 Patty Lewis
Director
Patty Lewis joined TLG's Board of Directors in January, 2014. She is also a volunteer with TLG's signature event, Rodding for Reading. Patty is a graduate of the University of Western Ontario and has more than 30 years of experience in all areas of corporate communications, having worked for some of Canada's leading financial services companies. Patty and her husband live in Waterloo with their pampered rescue cats.
Diana Elkin
Director
Diana is a career intelligence and security professional and the founder of Method Intelligence, a threat intelligence and strategic security analysis organisation. Previously, she has occupied a variety of positions throughout her career and has worked with the Department of National Defense, Halton Regional Police Service, and Research in Motion. Diana has always been passionate about promoting literacy and seeks to apply her project management and fundraising experience to help others. She regularly provides resume building services in the community in order to help individuals obtain gainful employment. In her spare time, Diana enjoys arts and writing.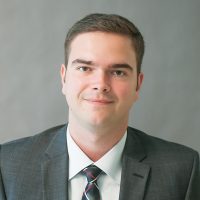 Vlad Pop
Director
With a background in Human Resources Management and Career Development, Vlad brings a lot of passion for the advancement of literacy to the members of our community.  While working as an Employment Advisor supporting individuals secure employment and necessary training, Vlad quckly realized how valuable basic literacy and computer skills are in todays work climate.  He is delighted to be part of such an outstanding group of individuals and to contribute to TLG's success story.
Danielle Avila
Director
Danielle joins us with an extensive experience in business development, most currently working as the Business Development Manager for Microsoft Canada. Danielle is an avid volunteer and in the past, has supported a number of not-for-profit organisationss, including Sustainable Waterloo Region, where she volunteered as a Business Development Program Coordinator. Danielle is passionate about finding efficiencies and growing businesses and will be a huge asset to The Literacy Group.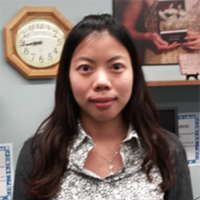 Winnie Lo
Director
Winnie graduated from the University of Waterloo and she has a CPA designation. She has experience working in private accounting firms as well as in the public sector. She is currently working in the Government of Canada and she focuses on corporations and charities tax compliance. Winnie is passionate about literacy and she hopes to share her knowledge to help make The Literacy Group become a better organisation. In her spare time, she enjoys traveling and spending time with her three dogs.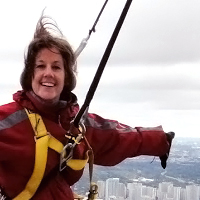 Sonya Cosman
Director
Sonya is a strong supporter of community initiatives, believing that helping all individuals to be their best, in ways that matter to them, ultimately contributes to a happier community overall. With a varied professional background including adult training, project management, people leadership, technical planning and contract management, her many experiences bring a well-rounded perspective. Personally, an avid – although sincerely amateur – runner and cyclist, as well as a keen hiker.